Xcel is a seven year, opportunity program for select students in grades sixth through twelve. We seek to support and challenge our students through a wide variety of opportunities.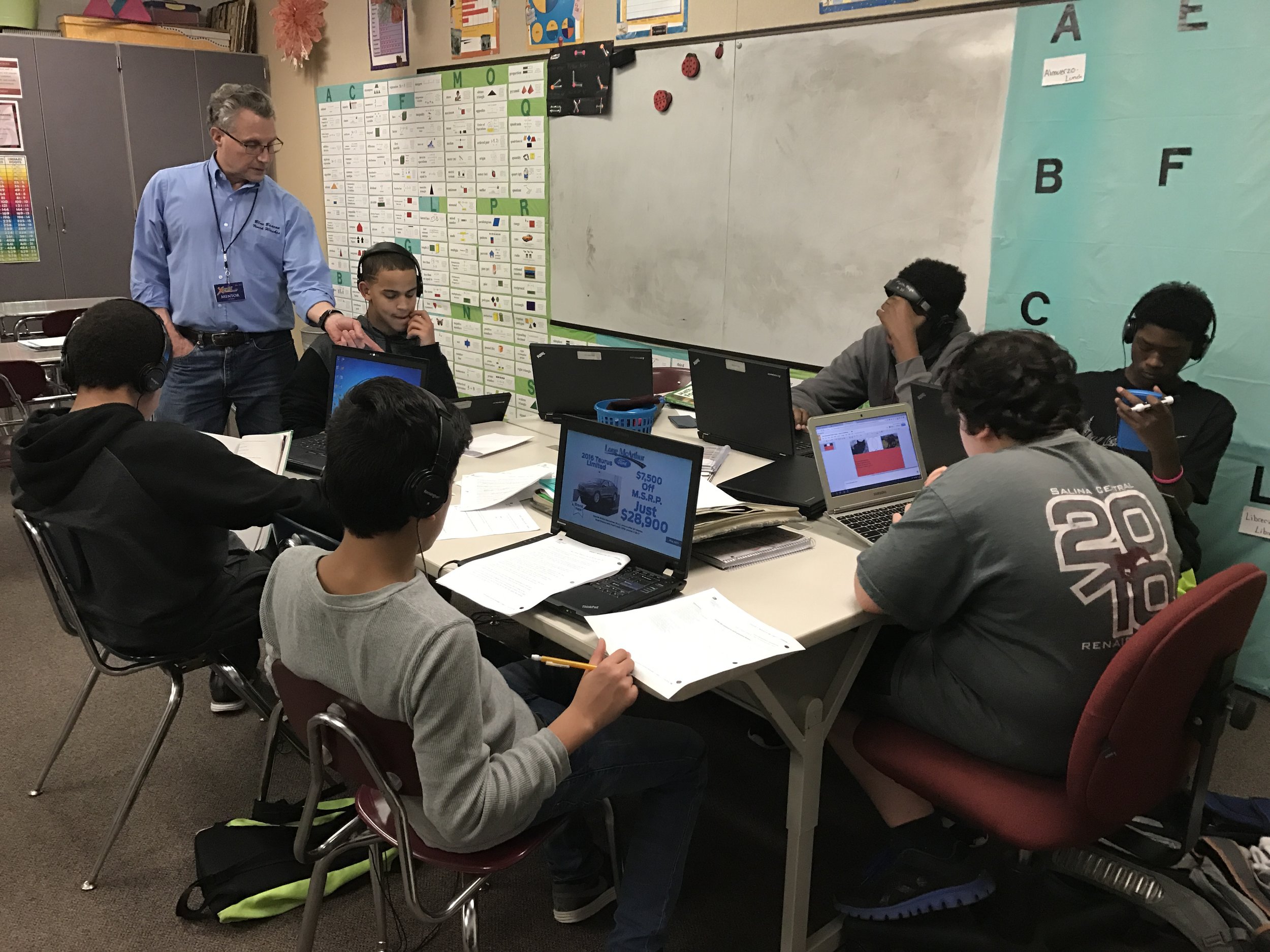 In middle school, Xcel staff and volunteers meet with students after school to work on homework and follow up with teachers. In high school, Xcel meets with students during their study hall to finish assignments and prepare for tests. When students don't have homework, we provide additional learning opportunities to further challenge them.
Xcel seeks to introduce students to a wide variety of possible, future careers. For example, student Inavion Lewis had the unique opportunity to fly to Oregon and spend a few days with a graphic designer who works for Nike. While there, Inavion was able to design his own Nike poster and observe how Nike staff design shoes and other apparel.
We believe great learning happens in the classroom, but it doesn't stop there! We want to expose students to many different opportunities by bringing in guest speakers, taking them on field trips, and providing "behind-the-scenes" action not everyone gets to experience. We know that learning is a reward in itself, but we also want to celebrate student successes! There will be reward opportunities scattered throughout the program year!
In addition to academic assistance, Xcel believes students should be equipped with life skills needed to live successfully in today's world. For example, seniors work through a financial literacy class to prepare them for budgeting after high school.
Xcel believes the most important relationship any person has is their relationship with God. Xcel offers Christian discipleship to students interested in learning about Jesus or deepening their faith in Him. Xcel does not require any student to participate in discipleship.
Our Mission
Help students recognize the unlimited possibilities that lie before them, believe in their ability to do great things, succeed in the important relationships of their lives, and make a difference in their world.